♥ heart on wings


{Tuesday, June 24, 2008}
It's finally the mid-years. And then promos will come next, followed by the A Levels and then out of this school I go! Haha. Right. First time taking an exam in a new college with a bigger hall, 42 ceiling lights, ridiculous. And yes I counted because the paperwork processing during General Paper yesterday was so useless. While seated at the hall, suddenly remembered the mid-years for A Math back at Dunman and everywhere I turned, I know the people in the same level. And now I don't. Great. So it's better to concentrate I guess. Lol. General Paper was okay, had the mood for it. In case you're wondering, the mood should be quirky and bitchy. Ha! The comprehension was boring though, which will equal to a bit hard. Lol.

And today was the oh crap oh my oh no oh shit shit shit day. History. Though it's a H1 paper which is supposed to be easier, it's like crap. Forced-to-take-subject-because-I-won't-take-physics-or-chemistry-and-now-must-suffer-fate-of-doing-3-essays-in-2hour15min-torture. Great. Fabulous. No wonder they call it the Advanced Levels, and the desired length (bullshit they want both quantity and quality of your work not just quality) is 4 pages per essay. Which means 12 pages in 2hour15min?? Woah, I must quickly morph into an efficient lengthy essay-churning-no-life-machine. Was quite surprised at how I managed to finish all the essays although each of them is only 2 pages. Too many details, too little time, too much pain on my middle finger (6 pages you know). And now I have the adversion to writing essays. I need to love the process of writing essays, how? Ha. Still have econs and chinese and literature you know.

1:34 PM;
be with myself
Affirmation

cappucino on a rainy day,
snuggles in the warmth of blankets,
hot food in the arms of hunger,
huge umbrella of a stranger,
embraces in the rain,
smiles amidst frowns,
sincerity..
triumphs and singing of the heart

in center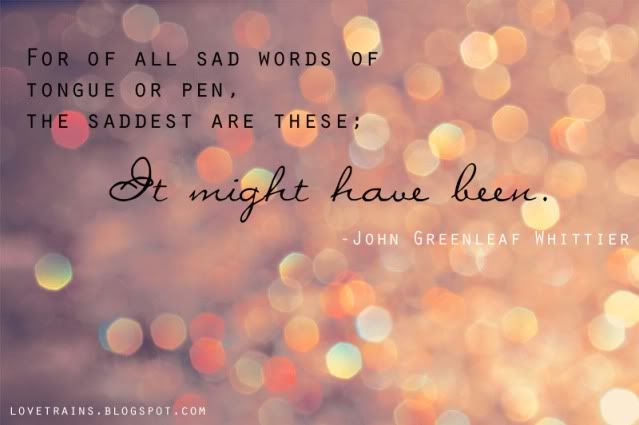 clarity

Raindrops like candlewax
Drowning in a
Solid sculpture, you Burning and cold.



peace


Independence
Health
Baking skills
Yoga/Electone lessons
Love
Faith
Happiness



serenity.

*HUGS* TOTAL! *HUGGIES* snuggles & cuddles


.::.


Cousin ♥
amelin =)
fiona =)
ke*hua =)
edwin =)
sim*yee =)
yi*chen =)
anna =)
♥ trains


.::.
mist swirl memories
October 2004
February 2005
March 2005
April 2005
May 2005
June 2005
July 2005
August 2005
September 2005
October 2005
November 2005
December 2005
January 2006
February 2006
March 2006
April 2006
May 2006
June 2006
July 2006
August 2006
September 2006
October 2006
November 2006
December 2006
January 2007
February 2007
March 2007
May 2007
June 2007
August 2007
September 2007
November 2007
December 2007
January 2008
February 2008
March 2008
April 2008
May 2008
June 2008
July 2008
August 2008
September 2008
October 2008
November 2008
December 2008
January 2009
February 2009
March 2009
April 2009
May 2009
June 2009
July 2009
August 2009
September 2009
October 2009
November 2009
December 2009
January 2010
February 2010
March 2010
May 2010
June 2010
July 2010
August 2010
September 2010
October 2010
November 2010
December 2010
January 2011
February 2011
April 2011
May 2011
June 2011
October 2011
November 2011
December 2011
January 2012
March 2012
July 2012
August 2012
October 2012
January 2013
March 2013
April 2013
May 2013
November 2013
June 2014

Credits:
momotea
,
larafairie
.
Images:
Foto decadent
,
deviantart
.
Since 31st March'06
All Rights Reserved