♥ heart on wings


{Saturday, February 05, 2005}
Dear Diary,
Do you miss me for the last few months? Well, you don't need to miss me already coz' I'm back to fill up all the empty spaces again! I'm so happy that a new year is coming in a few days' time so that I can collect lots of red packets! $_$ I've also received some great news for you to know...guess what? My uncle and his family has finally returned back from China! They had to go to China as my uncle had to work there...so yesterday they just came back from the airport for Chinese New Year...I hope that they have bought a lotta gifts! I love prezzies! Oh yeah, before I forgot, I should tell you more about my own life in 2005...
Firstly, I have to tell you about my new class in a new year! You will surely say that I am in 2B now in my school, but then I have to tell you that I'm now in 2A...yes...I got into 2A...how nerdy can that be? Just hope for me that it will be a fun and friendly class instead of a indivualistic and nerdy class!
Secondly, I have really bad news for you to hear...my computer has been going crazy for a few weeks now! Yes, its hard disk has been corrupted...but then I dunno why now I can go into the Internet...depends on my luck...sometimes can, sometimes cannot...I'll have something to look forward to after chinese new year because I could change my computer's hard disk and then everything will be okay!
Well, that's it for now....I don't have anything more to tell you already...but I have one more thing to say: Happy New Year!

6:46 PM;
be with myself
Affirmation

cappucino on a rainy day,
snuggles in the warmth of blankets,
hot food in the arms of hunger,
huge umbrella of a stranger,
embraces in the rain,
smiles amidst frowns,
sincerity..
triumphs and singing of the heart

in center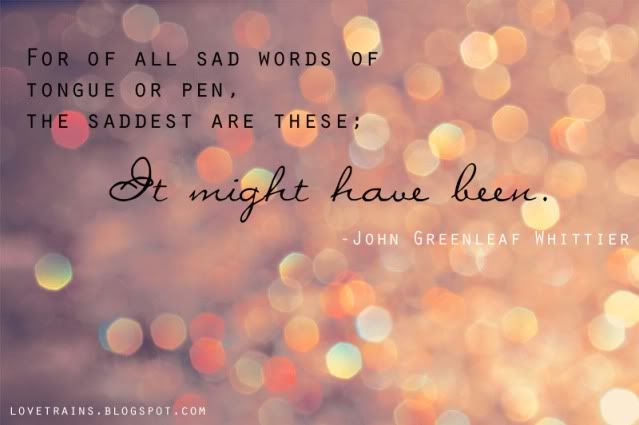 clarity

Raindrops like candlewax
Drowning in a
Solid sculpture, you Burning and cold.



peace


Independence
Health
Baking skills
Yoga/Electone lessons
Love
Faith
Happiness



serenity.

*HUGS* TOTAL! *HUGGIES* snuggles & cuddles


.::.


Cousin ♥
amelin =)
fiona =)
ke*hua =)
edwin =)
sim*yee =)
yi*chen =)
anna =)
♥ trains


.::.
mist swirl memories
October 2004
February 2005
March 2005
April 2005
May 2005
June 2005
July 2005
August 2005
September 2005
October 2005
November 2005
December 2005
January 2006
February 2006
March 2006
April 2006
May 2006
June 2006
July 2006
August 2006
September 2006
October 2006
November 2006
December 2006
January 2007
February 2007
March 2007
May 2007
June 2007
August 2007
September 2007
November 2007
December 2007
January 2008
February 2008
March 2008
April 2008
May 2008
June 2008
July 2008
August 2008
September 2008
October 2008
November 2008
December 2008
January 2009
February 2009
March 2009
April 2009
May 2009
June 2009
July 2009
August 2009
September 2009
October 2009
November 2009
December 2009
January 2010
February 2010
March 2010
May 2010
June 2010
July 2010
August 2010
September 2010
October 2010
November 2010
December 2010
January 2011
February 2011
April 2011
May 2011
June 2011
October 2011
November 2011
December 2011
January 2012
March 2012
July 2012
August 2012
October 2012
January 2013
March 2013
April 2013
May 2013
November 2013
June 2014

Credits:
momotea
,
larafairie
.
Images:
Foto decadent
,
deviantart
.
Since 31st March'06
All Rights Reserved